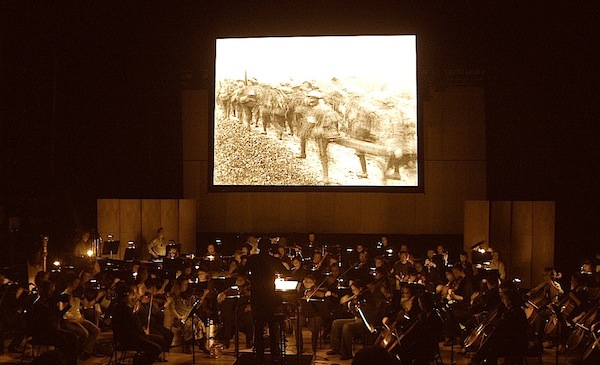 In 2006, The Imperial War Museum commissioned Laura Rossi to score a film for the 90th anniversary of the Battle of the Somme. During 2016-17, the music, together with the film are being shown and performed at various venues around the country.
The Birmingham Philharmonic Orchestra will be taking part in a performance at Walsall Town Hall on Saturday 15 July at 19:30. The building is an appropriate venue, as it contains two large paintings by Frank Salisbury "to commemorate the never to be forgotten valor of the South Staffordshire Regiments in the Great War 1914 – 1918".  The film contains footage of real wartime events compiled into a feature-length documentary, now digitally restored and with the music performed live as the film is screened. Members of your family may well have served in the Great War – come and see for yourself how it unfolded for them.
Tickets (£10) are available from priorbooking.com.